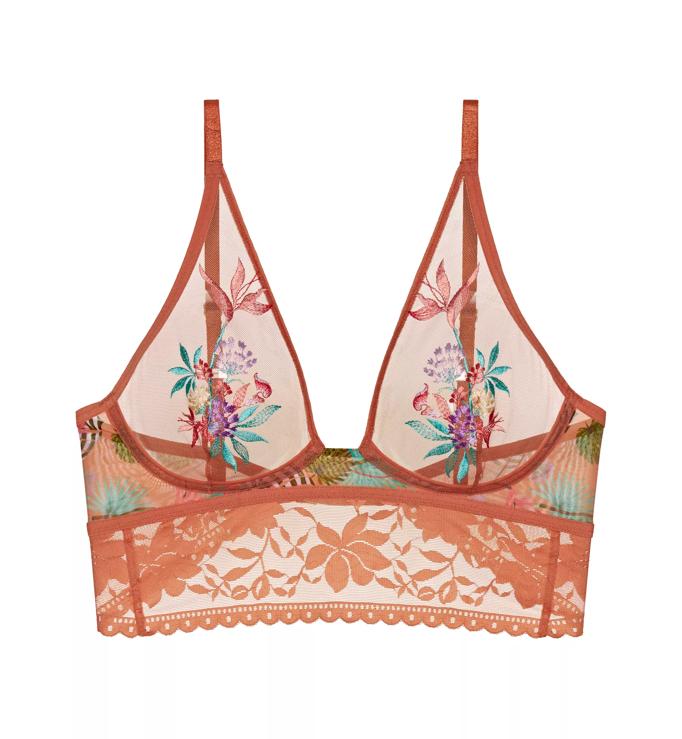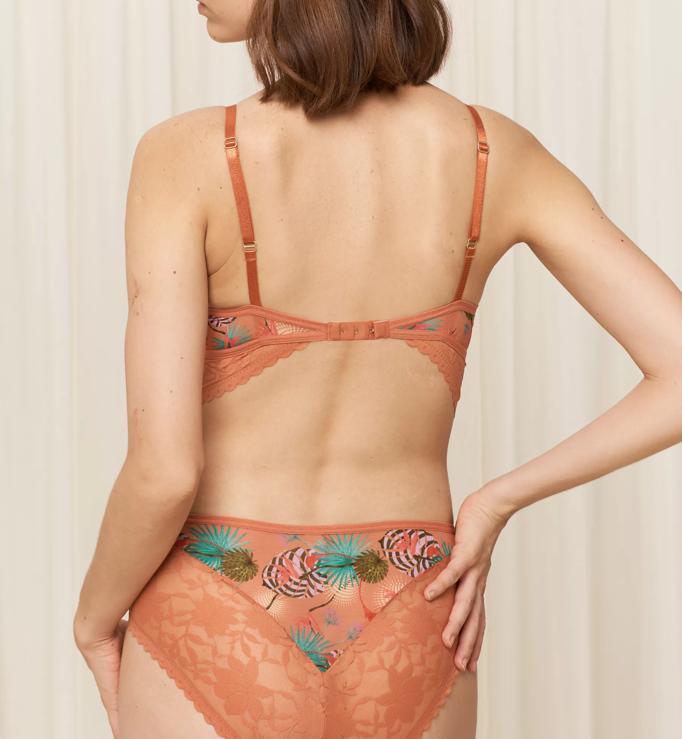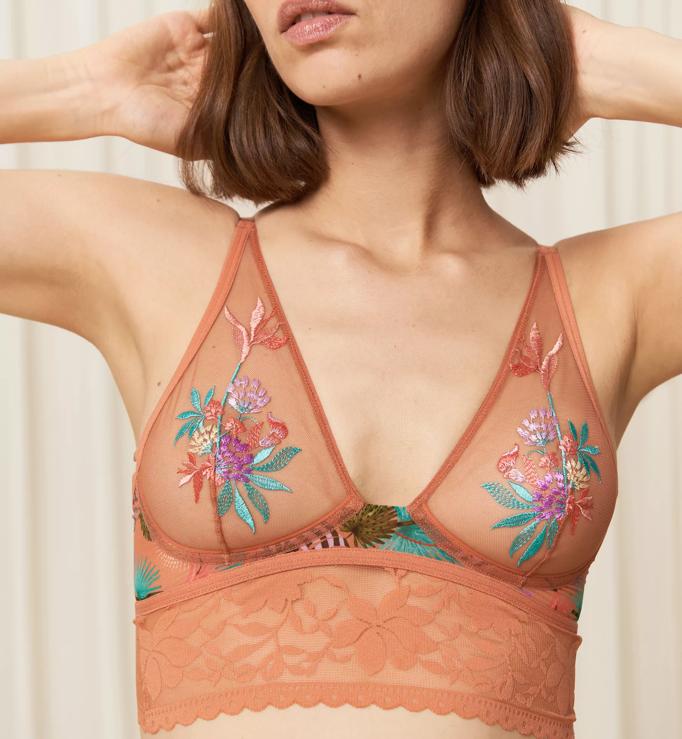 SHADOW SPOTLIGHT
61% Polyamide , 22% Polyester , 17% Elastane
Seductive sheer and lace fabric. With intricate, hand-illustrated embroidery. This decadent bustier is so beautiful you won't want to cover it up with clothes.
Longline, 'bustier' bra
Printed mesh and lace that feels soft on skin
Embellished with colourful embroidery
Textiles you can trust. OEKO-TEX® STANDARD 100 22.0.22419 Hohenstein HTTI
Item Nr.: 10214489 (7613141660564)
Wash at 30°C
Do not bleach
Do not tumble dry
Do not iron or press
Do not dryclean
Delivery cost
Delivery carrier
Deliveries are conducted through our warehouse at: Marler Str. 181, 46282 Dorsten, Germany to the address for delivery in the UK requested by you. Please note that we do not deliver to an address outside the UK.
Unless otherwise set out on the Site, estimated delivery with EVRi is 4 - 6 working days.
Your order is shipped by standard delivery. Delivery pricing: £4.95.
Returns
Returns period extended to 30 days
Free Returns
You can return ordered items to us by completing the return form contained in your package together with the items you want to return.
Returns period extended to 30 days. You can track your return through your order history in your account.
Please note: Online purchases cannot be returned in Triumph stores.
We believe that every woman deserves to have a well-fitting bra. No digging in. No slipping straps. No leaving marks. Just pure comfort.

To measure at home, discover our Triumph AI Size Finder tool or use our bra fitting guide. Alternatively, you can book an appointment in-store with one of our bra fitting experts to get your recommended size.